Best Barber Prices in Mesa, Arizona
At Mikes Barber Shops in Mesa, we offer affordable prices with a clean and comfortable environment. With over 35+ years of barbershop experience, you are sure to get a quality haircut, lather & shave, beard shape or trim and much more. Mike's has been the leading barbershop in Mesa, Arizona for over 20+ years. Contact us today or stop in for your next haircut & shave! All hair cuts come with a relaxing chair massage. With your shave get hot lather, hot towel and rest facial. See our barbershop prices and services menu below:
Haircuts
CLASSIC HAIRCUT –
$28
Get the best style hair cut in our Mesa Barbershop. Mikes Barber Shops provides quality & precise haircuts of over 50+ styles for any age!
KIDS HAIRCUT –
$23
Our Kids Haircuts provide a great look for your little Man! Our barbers are experienced with any age child haircut. We provide the best Kids haircut in Mesa!
SENIORS HAIRCUT –
$23
We offer a great senior haircut discount. Got grey hair? We can handle you with care. Get the best quality haircut for a discounted prices. We love our seniors!
SENIOR FLAT TOPS –
$25
The flat top was original created for the Military. But we know some of you Seniors like this look. Come on in today and get that buzz you like!
FIRST RESPONDER HAIRCUT –
$25
At Mike's Barbershops, we are committed to our first responders. This is why we offer an emergency personnel discount. Police, Fire and all other hero's
Beard Trim & Shave
BEARD TRIM –
$24
Make sure your beard is trimmed up to perfection. Let our barbers trim your beard with precision. We will show you how to trim your beard. Get an even, clean & precise beard look! At Mike's Barbershops, all beards welcome!
BEARD TRIM WITH RAZOR –
$28
At Mike's BarberShop we ensure you beard trim is precise. Let us trim your beard & mustache with precision. We use our strait razor to ensure your beard is looking clean!
SHAVE –
$38
Have you ever experienced a barber shave? Mikes Barbershops offer a great shaving experience. We use new/sanitized straight razors every shave. Our barber shave is bar none the best in Mesa. Get hot shaving cream, a hot towel & rest facial. Our barbers will also give you a relaxing chair massage.
CUT + SHAVE –
$58
Ready for your Man Spa treatment! Mikes Barbers invite you to experience the cut & shave combo. We will provide a great haircut. Get you relaxed with a rest facial. Make your beard look like a million bucks & provide a precise barbers shave. We use new straight razors, that will leave your face smooth!
Clean Up
HAIR CLEAN UP –
$11
At Mike's Barber Shops we are commited to how handsome you look after visiting our shop. We will clean up your haircut. Our barbers will clean up your haircut to your liking.
BEARD CLEAN UP –
$11
Our barber beard trimming provides you with the beard look you need. How to trim your beard? We will hand that for you. The clean up is included within the beard trimming prices. But if you just need a quick beard clean up, let us handle that!
Mike's Barbershop Picture Gallery
Get the best styles with your haircut. Mike's Barbershop offers a great style with every haircut. Free Styling.
Need a classic cut? Our vintage haircuts are the best barbershop haircuts in Mesa. Get a great hair-cut today!
Need a classic barbers shave? Mike's Barbershops will deliver! Get a great shave, and smooth face.
Classic Hair Cut
Get the classic hair cut at Mikes Barbershops. All hair styles welcome.
First Responders
This is our special pricing for emergency workers. We value first responders.
Kids Haircut
Bring the Kiddos in for a haircut. Pricing for Children under 10.
Senoir Cut
We love our older & wiser seniors. Get a specially discounted haircut!
Haircut + Shave
Get the best barber shave and hair cut combo. Relax and get cleaned up!
Classic Shave
Relax in the barbers chair and let the shaving begin. The best barbers shave!
Beard Trim
We will trim your beard to your liking and make you look sexy!
Rest Facial
All of our shaving services come with a free rest facial. Feels Good!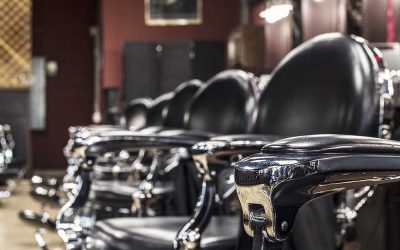 Exactly What is a Barbers Style Haircut? A Barber Shop Haircut is a haircut that is given by a barber in a barbershop. Barber shops are designed specifically for men, and typically offer services such as haircuts, shaves, and beard trimming. Barber shop haircuts are...
read more