Welcome to Mike's Barbershop
BEST BARBERSHOP IN MESA, AZ
Mikes Barbershops has been in business for over 20 years in Mesa and offers world-class cuts and shaves. We are known for our old-school barber shop vibe and classic shave and cut styling. Our staff went through extensive training and has mastered virtually every style. Whether you want a vintage, classic, or modern look, we're the barber shop for you!
You are when you walk through the door!
Precision, creativity, your style & look!
Traditional, hot lather, hot towels, rest facial.

Classic Hair Cut
We Got Your Look. 50+ Styles!
Business or casual, we got the cut you need!
Kids Cut
$23 for Children under 10
We love them, and they love being a little MEN.
Head Shave
Limited Time! $2 Off Full Shave
Relax and enjoy. It stays with you all day!
GIFT CARD
Any size. Buy them in the Shop!
What better gift than chilling out your man!
Check out our barber shop pics!
What our customers have to say?
If you want a professional cut Maria does a wonderful job with all of her customers and does not try to see how many cuts she can do in an hour like some.
Had a great experience at this shop. Waited less than 10 mins. Both Barbers were great with my sons (age 5yr and 7yr). I had called before we came and one of the barbers remembered my name from the call. Price point is similar to other barbershops. Great customer service. Great environment. Would highly recommend.
I finally found a real Barber Shop. Sam cut my hair and she treated me like I was her best customer. She is now my permanent barber. It was like when I was a kid back in the 60s and they wanted to make sure you left happy. Not like cost cutters or sports clips. This is the real deal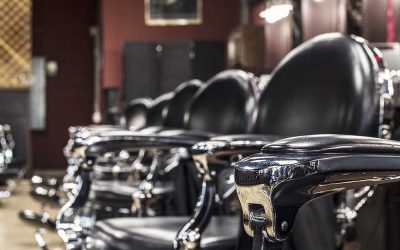 Exactly What is a Barbers Style Haircut? A Barber Shop Haircut is a haircut that is given by a barber in a barbershop. Barber shops are designed...
read more